AK2 ultrasonic sensor
AUDIOWELL

GUANGZHOU, CHINA
Technical characteristics:
① Strong range measuring ability: ranging as far as 7m and blind area as small as 10cm;
② Fast signal propagation speed and wide range of echo eigenvalue processing;
③ Get rid of the same frequency interference: provide two ultrasonic coding signals;
④ Application scope: reversing parking system, parking system, parking distance control system.
AK2 ultrasonic sensor is a new generation of automotive intelligent sensor based on the principle of ultrasonic ranging, which has the features of low Q value and high broadband. Products are mainly used in reversing radar systems, parking assist systems.
Technical characteristics:
- Strong range measuring ability

- Meet the standard of AK2
- Low Q value
- High bandwidth

Dimensions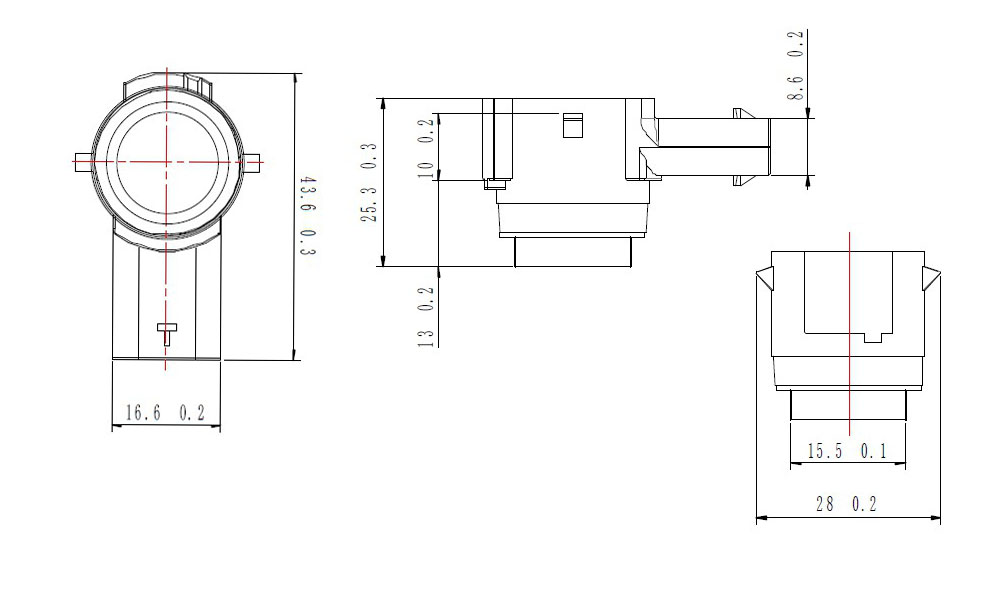 Specifications
Item

Specifications

Resonant frequency

55.5 ± 1.0 kHz

Ring time
≤1.50 mS

Directivity(deg) X-axis

90°±10

°

Directivity(deg) Y-axis

45°

±10°

Capacitance

1300

±20%pF

Max. input voltage
140Vp-p
Operating temperature
-40~+85°C

Applications
- Intelligent parking systems

- Blind spot detection systems
- Obstacle avoidance systems